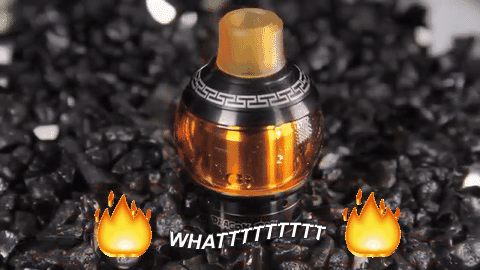 WARNING: MUST BE 21+ TO PROCEED.
FREE COTTON INCLUDED WITH EVERY PURCHASE

SHIPPING TIME: 10-20 DAYS
FREE SHIPPING TODAY ONLY.
Got friends who love Dragon Ball and would love this RDTA? ORDER MORE THAN 1 ITEM TO SAVE UP TO $40. Just enter whichever coupon code that applies below upon checkout to save big.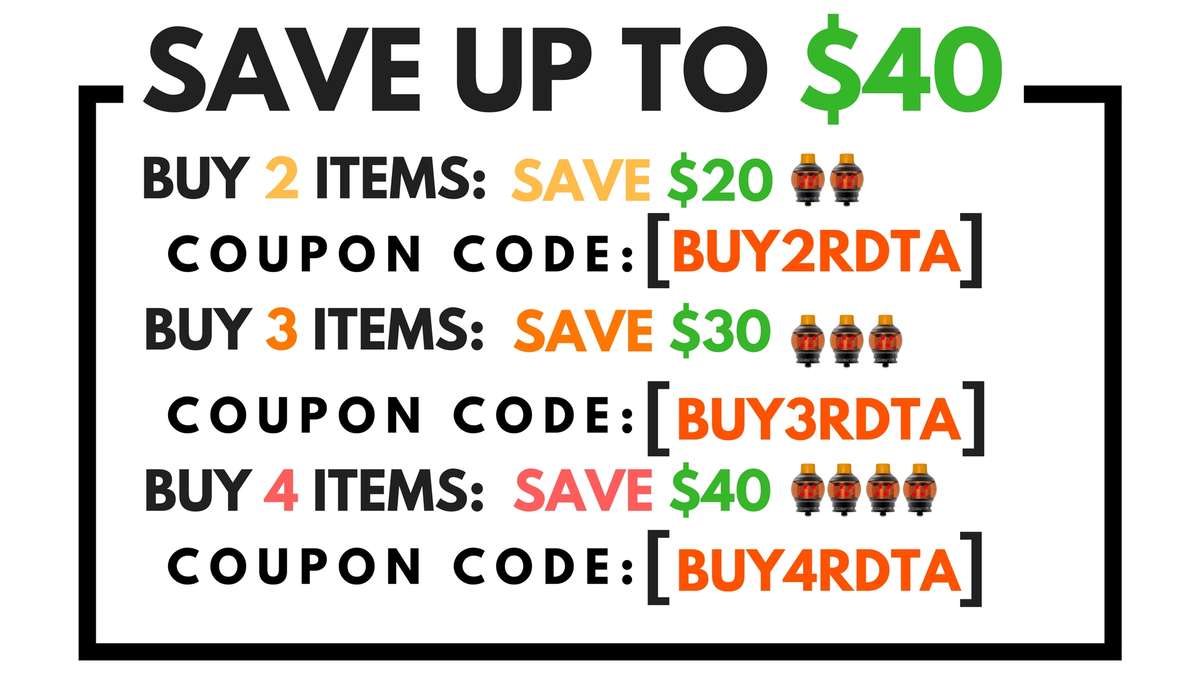 PERFECT FOR ANY DBZ FAN WHO LOVE THEMSELVES SOME CLOUDS
It's a flippin' RDTA that looks like a Dragon Ball. Can't get cooler than that. Yes, we know its pretty expensive. We also know that its machined from the finest quality metal, the most functional design, produces the most quality of vapor production and flavor, and its a flippin' Dragon Ball. Guaranteed you'll love it.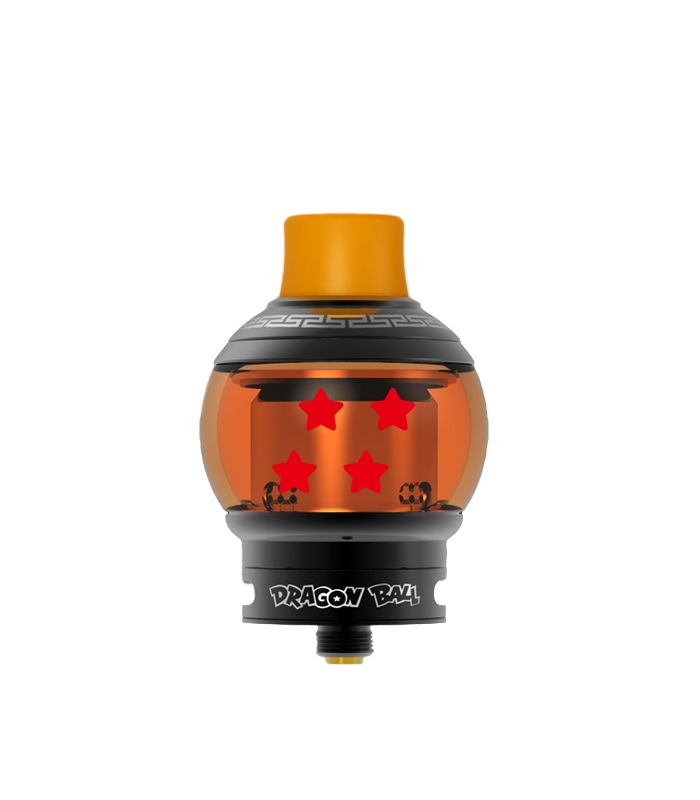 RDTA COMPOSED OF/INCLUDES:
Heat-resistant delrin tip
Top cap
Dragon Ball Glass
Deck Bell Cover
Rebuildable Deck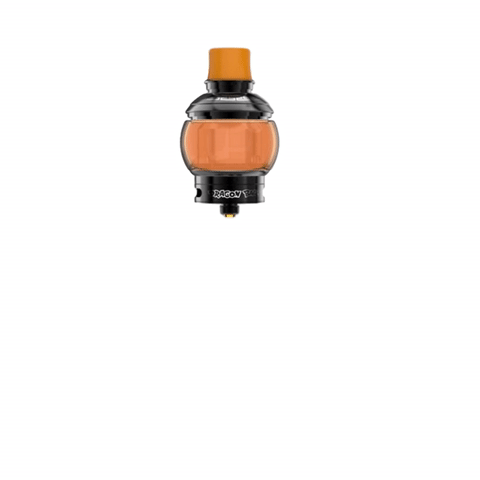 TANK GLASS DESIGNED AFTER THE DRAGON BALLS
This gorgeous amber glass is designed after the almighty Dragon Balls themselves... and yes, there is an extra glass included.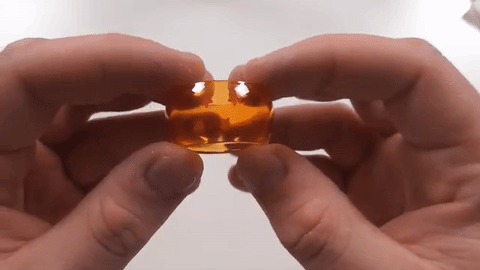 This RDTA features juice flow control: So you can keep your cotton perfectly saturated, or just close it off and go full dripper.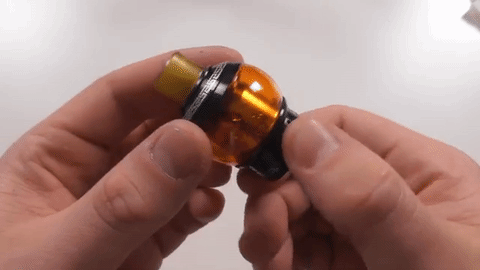 This tank includes a wide-bored heat resistant delrin tip; allowing you to comfortably enjoy those giant clouds we all love.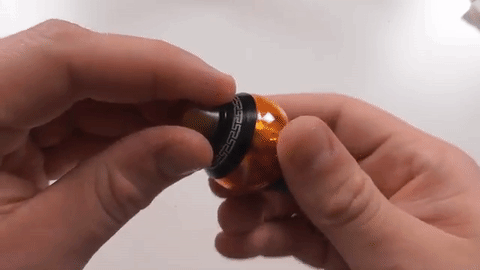 SUPER SPACIOUS BUILDING DECK
We provide you with a super spacious building deck, allowing you to create those builds for maximum flavor AND clouds.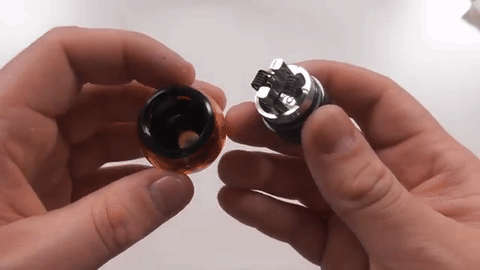 USE IT AS A DRIPPER OR RDTA
Fill juice in the tank as shown below, or just leave it empty and use the RDTA as a normal dripper.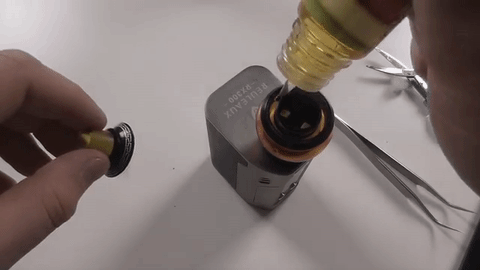 Don't worry, your friends won't make fun of ya. Your clouds will still be fatter than theirs ;)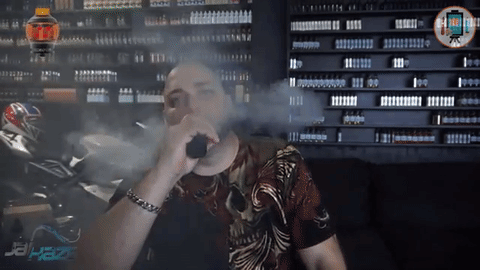 HERE'S A CLOSER LOOK AT THE BUILDING DECK
Words honestly won't do it justice, take a look for yourself.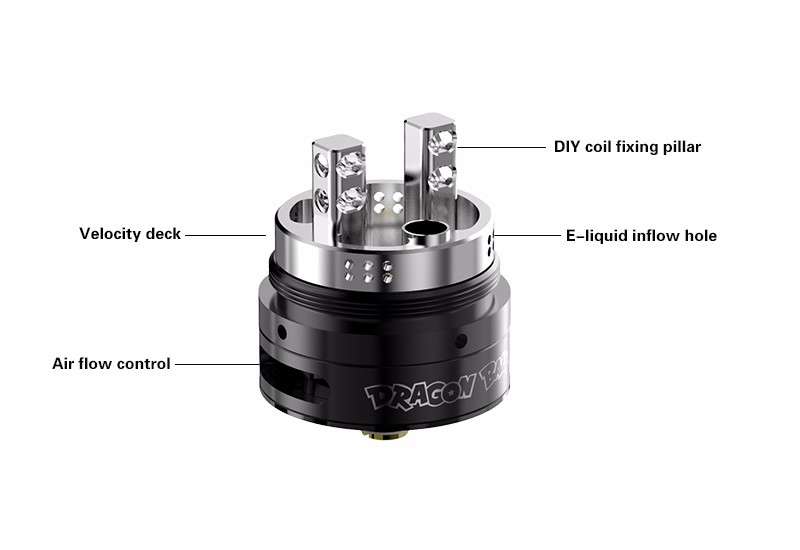 Wire-bore delrin tip (heat-resistant)
Product Dimensions: 48.46 mm
Massive adjustable air-flow for great clouds
Standard 510 connection
Usable as a dripper or a RDTA
Wire-bore delrin tip (heat-resistant)
Dragon Ball RDTA Tank (all pieces included)
Extra replacement Dragon Ball glass
Japanese Cotton
Two Coils
SHIPPING TIME: 10-20 DAYS

GALLERY: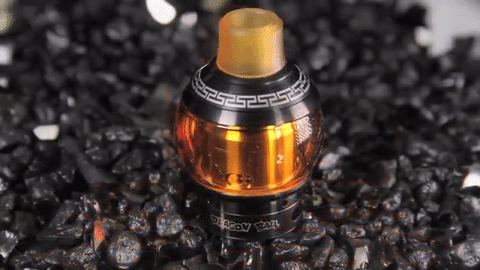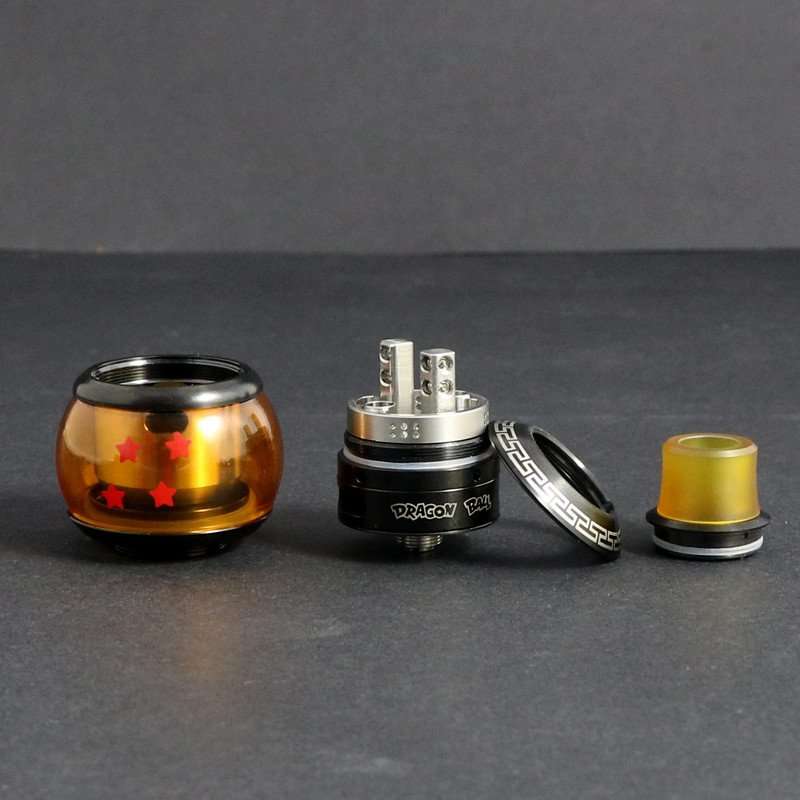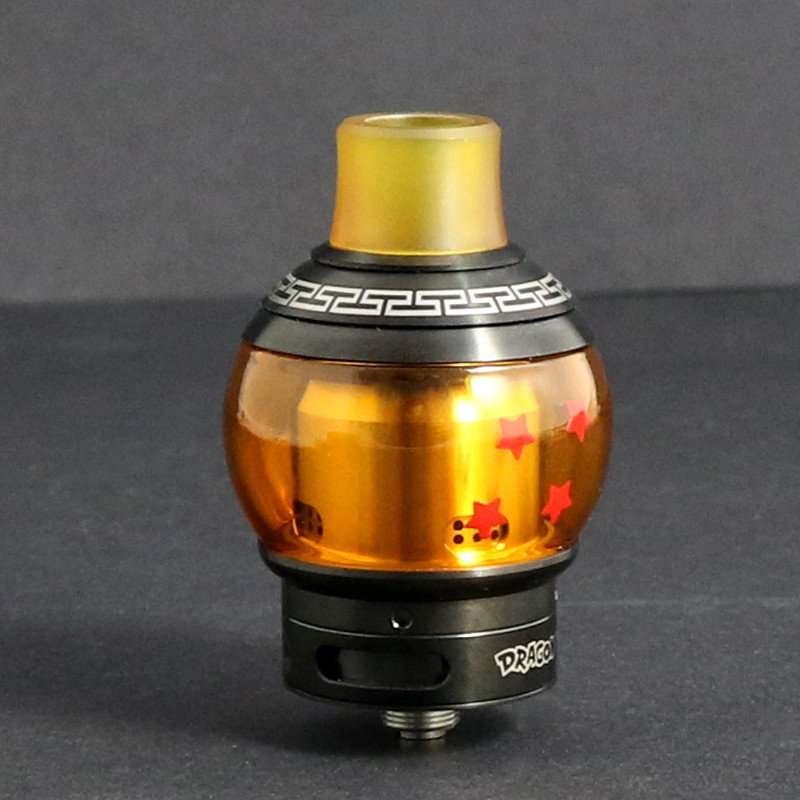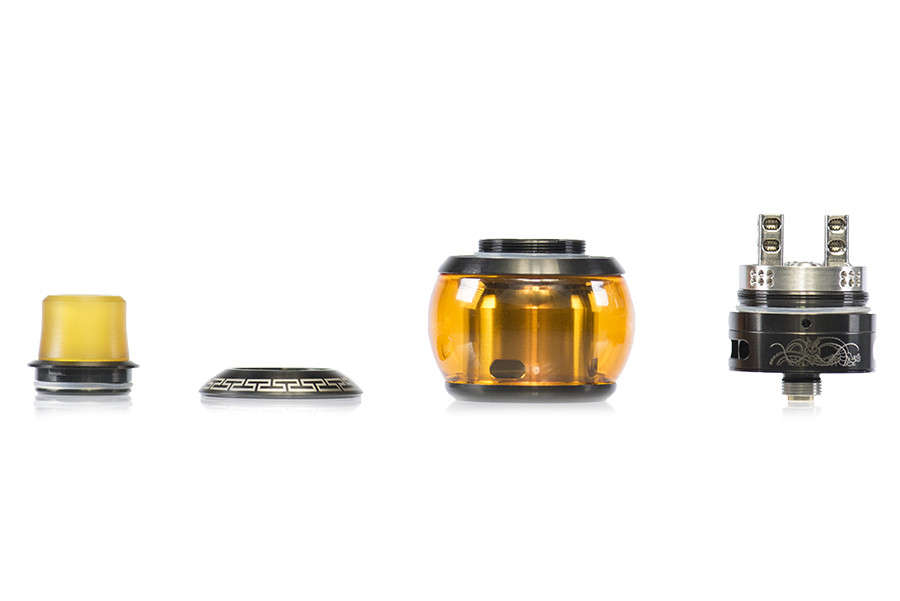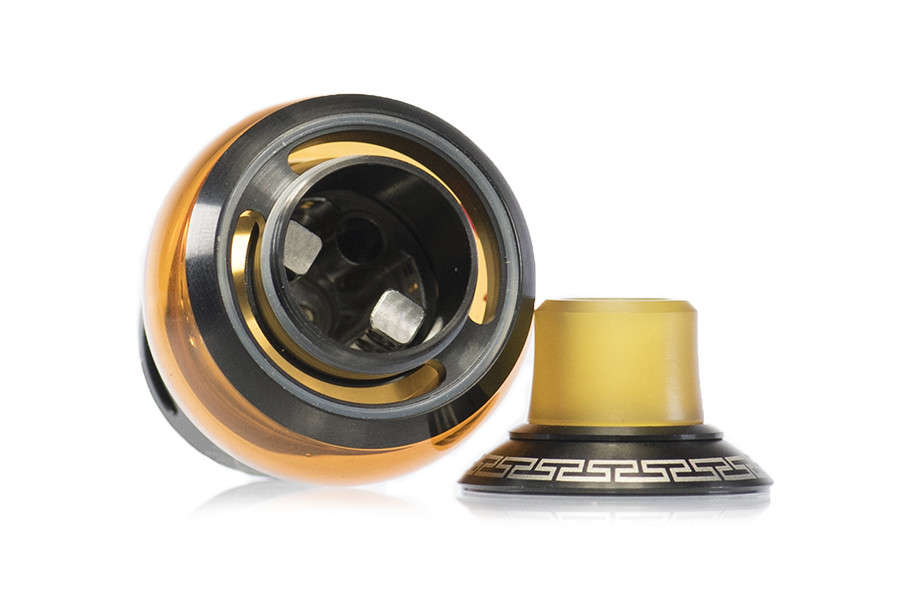 Authentic Dragon Ball RDTA